Redesigning is fun, creative, time-consuming, expensive, and can, at any given moment, be an utter nightmare or delight. And so it goes with our work in the living room to accommodate the new 6′ x 9′ painting by Rob Townsend of Helen and Roy – one of 100 such paintings the artist is dedicated to completing in the next 20 years.  What have we done? Debated floor plans, furniture, and fabrics, as well as the budget which has an odd way of morphing with each of the aforementioned discussions. Are we making progress? We're pretty sure the answer is "yes."
In addition to rearranging two leather "transitional" wing chairs that went previously unused, we have recovered two couches, added a console, and purchased a coffee table in addition to an accent table to adorn our "new" space. There is still a bit of consternation over lighting, as well as whether or not the current rug can muster enough personality to match our new look. In the meantime, patience remains the byword.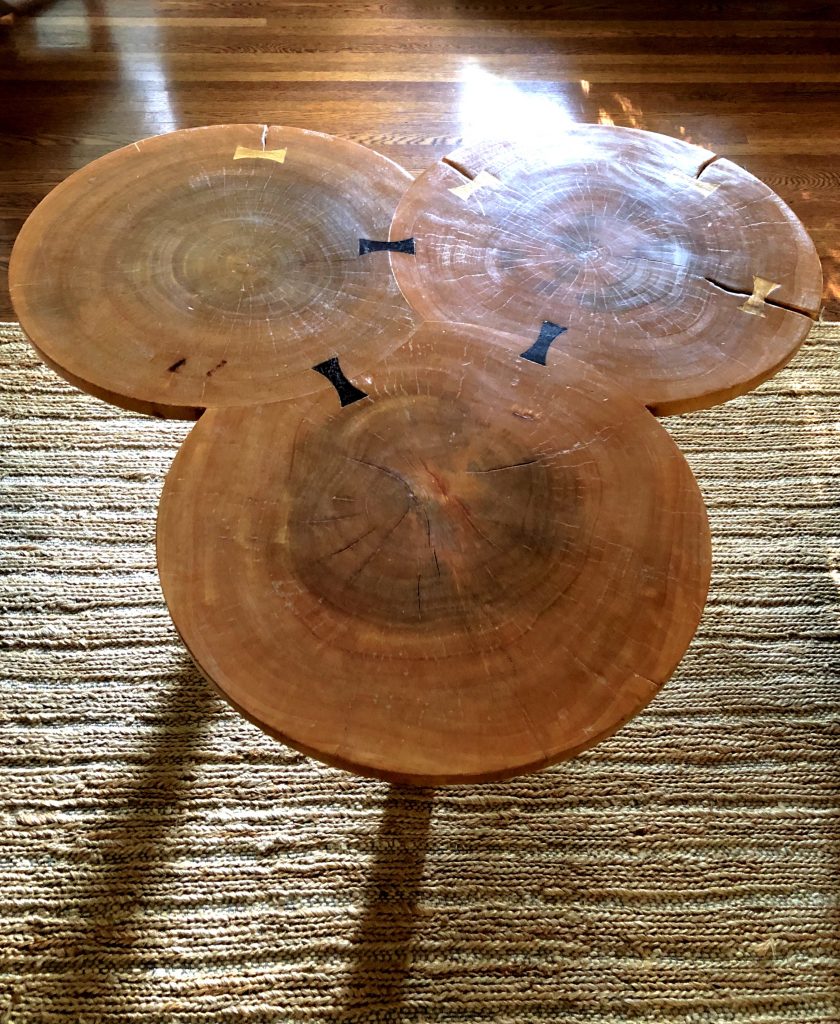 Want custom chairs…an Italian bespoke coffee table? Three-month turnaround at minimum-order in April and receive in July. Pin down designers and vendors to a schedule that doesn't interfere with summer holidays? You get the picture. We are learning not only to live with the process but to perversely love it as well. On the upside, we find ourselves compromising, identifying new and extraordinary vendors and builders, and remaining open to the possibilities of discovering that "je ne sais quoi" piece that we just can't live without.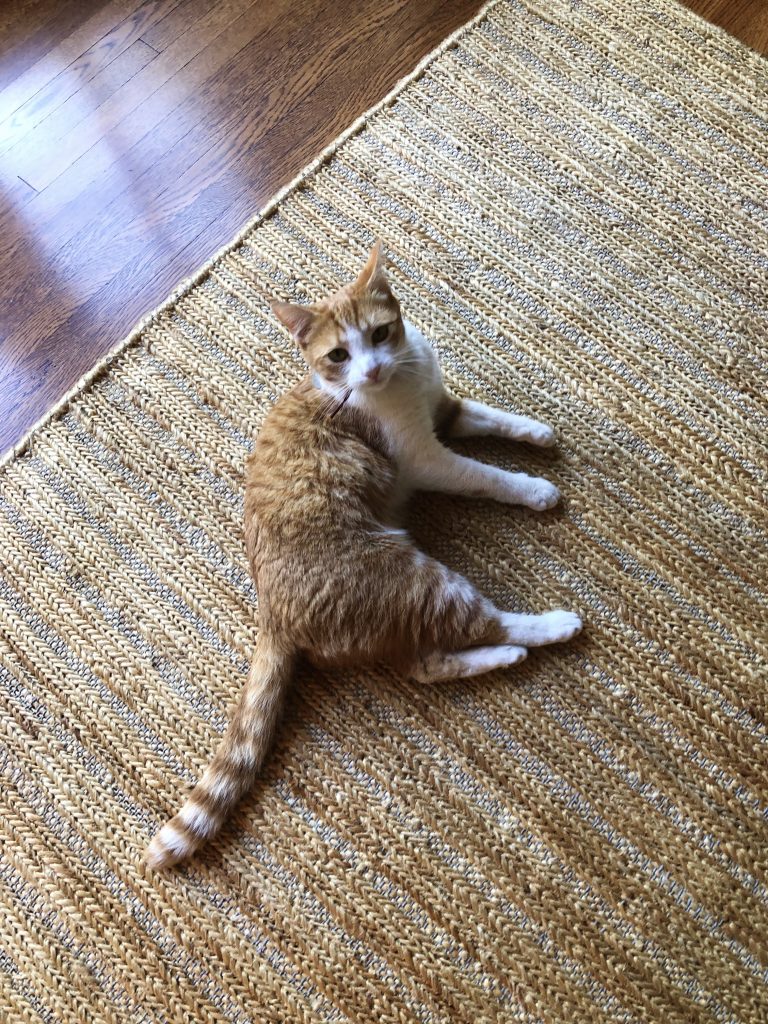 Helen and Roy greet us with smiles as we take in the morning papers and watch our kitties romp through their latest antics. We now take advantage of fantastic views of our courtyard and front of the house, where the scenery is blissfully unobstructed and very private. We've remained budget-friendly by repurposing beautiful chairs to sit gorgeously in guest bedrooms, and moved a lovely, sizable painting into my husband's study. Moving decorations around is about giving that room a much-needed lift. It doesn't hurt that the kids are happy to receive our pass-alongs.
While the redesign has hampered our entertaining of all but family and close friends (no bad thing), it has also given us greater motivation to see people outside of our nest, explore new restaurants, and make far better use of our various museum and tennis club memberships, amongst other things. There is certainly some drudgery to work through as we go (measuring, fixing holes in walls, et al.), but it has also been a valuable journey to play art collector and designer all-in-one. Most importantly? It has proven what I've known all along-I enjoy a strong and happy marriage!
Happy summer one and all – and keep up the hunt!