When planning a summer party, why not use your plantings as art? In our case, we are blessed with "Dr. Seuss" like bushes and an abundance of roses, agapanthus, and colorful succulents to choose from when adding decorative touches.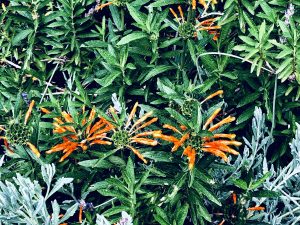 Given our location, the fireworks display at The Rose Bowl is an annual party tradition. Alongside buntings and flags, we show our red, white and blue with food, drinks and flowers inside and outside of the house. Each year we pray for warm weather and cool friends, and have thus far had a spectacular run!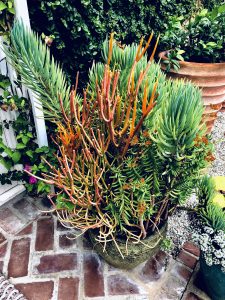 Across the ages, florals have been a popular subject for artists, and it is easy to see why. Think of the elements: composition, color and contrast, which are open to interpretations-literal and abstract. Shapes and contours add to the interest and can support any theme as appropriate. 
We had a great 4th of July celebration in our garden, showcasing plants and arrangements that echoed the fireworks and dazzling light show outside. We hope you, your family and friends did too. 
Happy hunting, and see you soon!
Sujac Studios