Helen and Roy are here, hung on the wall, and proving to be a genuine game changer for the look of our living room. This is not a surprise…when an artwork is 6′ high and 9′ wide, and features two nearly life sized adults, it will impact your surroundings!
Am I still struggling to choose a new layout, fabrics and accents? A bit. Given the room's proportions this new presence has driven multiple iterations of design, and some considerable negotiations with my husband. All in all, sometimes it is far better to slow down the process (not my strong point) in order to find an agreeable solution. One thing that has been apparent is the importance of living with Helen and Roy in situ so that our decisions are more informed. In fact, it has made everything easier to envision now that they're here.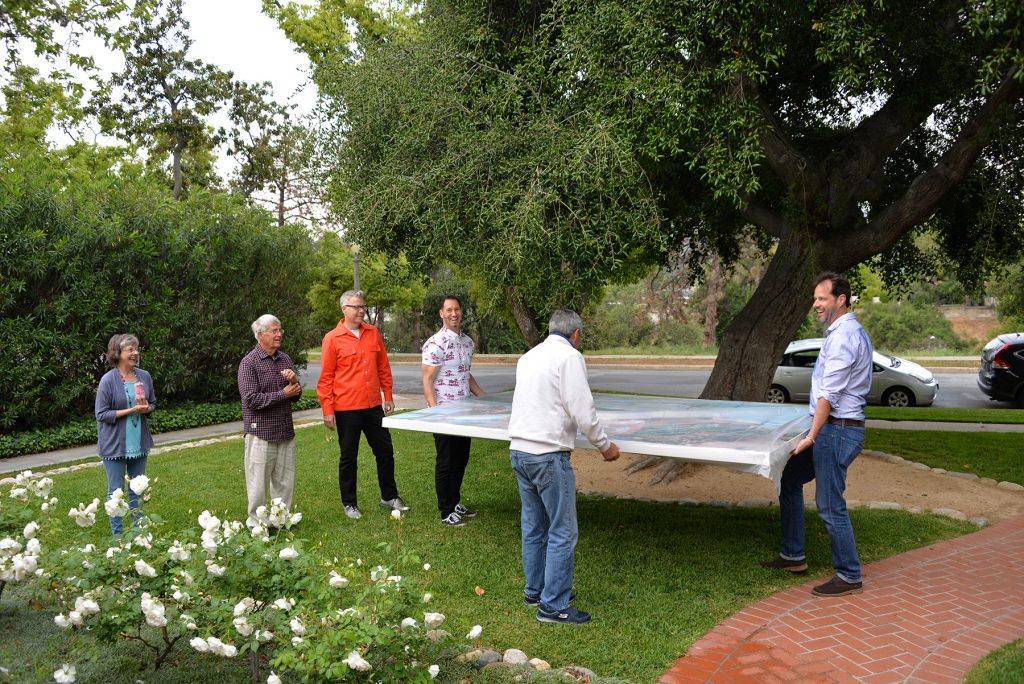 The biggest change we're making is to effectively divide the living room into thirds; two couches face off one another, and a coffee table sits in between. Behind one of these is a console that separates two leather wing chairs from the rest of the room – this being the small "third" of the room. Ample seating opportunities exist to accomodate parties (two couches, two accent chairs, two wing chairs and two benches), while there are more intimate arrangements available too without feeling like we are sitting in an empty train station. What has made this process of transformation interesting – and challenging – is not just designing around a rather big piece of art, but in making sure that we keep the living space comfortable and true to our style of living.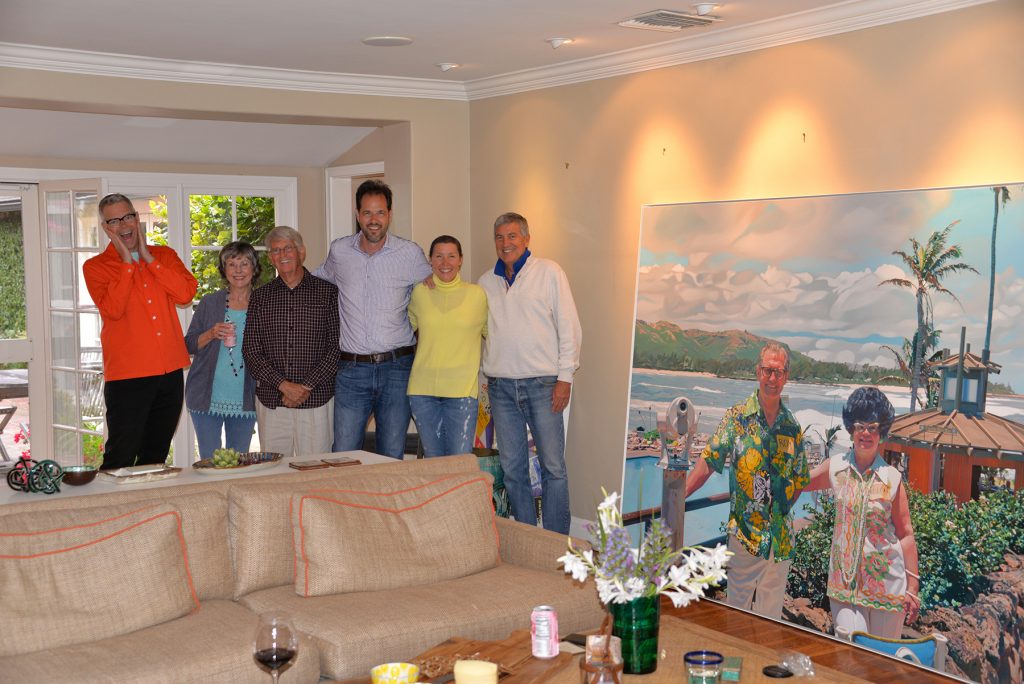 And now the fun begins…fabric! Pillows! Accent pieces! I am off to the Pacific Design Center tomorrow to explore. I will also drop by the Children's Charities retail store on Sepulveda (where celebs pass goods on to we mere mortals), and head over to Berbere World Imports to view their collection as well as see what's what in an estate sale they are hosting this weekend.
We hope you look forward to the next installment where we reveal more choices and resources in our process of welcoming Helen and Roy into our home!
Until then, happy hunting!
Sujac Studios