Interior design, like life, requires balance. At least, that is the maxim most professionals share with you when designing or re-designing your home. I know this well, having made innumerable mistakes and paying a high price for the privilege. But does balance interfere with "allowing the eye to wander" as Diana Vreeland famously said? Or, is it simply a way of anchoring a piece that not only looks good but feels good?
As I undertake a personal project to accommodate a rather large painting (6'x9′) that will be hung in our living room, I have been poring over design books and maxims galore. There is a remarkable consistency in approach by designers be the style modern, urban, traditional or, in our case, "transitional." For example, Anouska Hempel may not use color in the same way as Steven Gambrel, but they each use similar principles in tackling a space to create exceptional environments that incorporate art. So…how do you do that?
If you Google the "7 Elements of Interior Design" you will come up with the following key starting points to consider: space, line, form, light, color, texture and pattern. Color, we are told, is to be 1 part dominant (60%), 1 part subordinate (30%) and 1 part accent (10%). The dominant color is the most neutral while accent gets to be bold.
Next up? "The Rule of Threes," which is about styling surfaces and grouping pieces. Odd numbered groupings create more visual interest than even numbered groupings, but should not exceed 3 unless the risk of over cluttering is successfully minimized. The groupings can have varying shapes and sizes but should have a unifying color.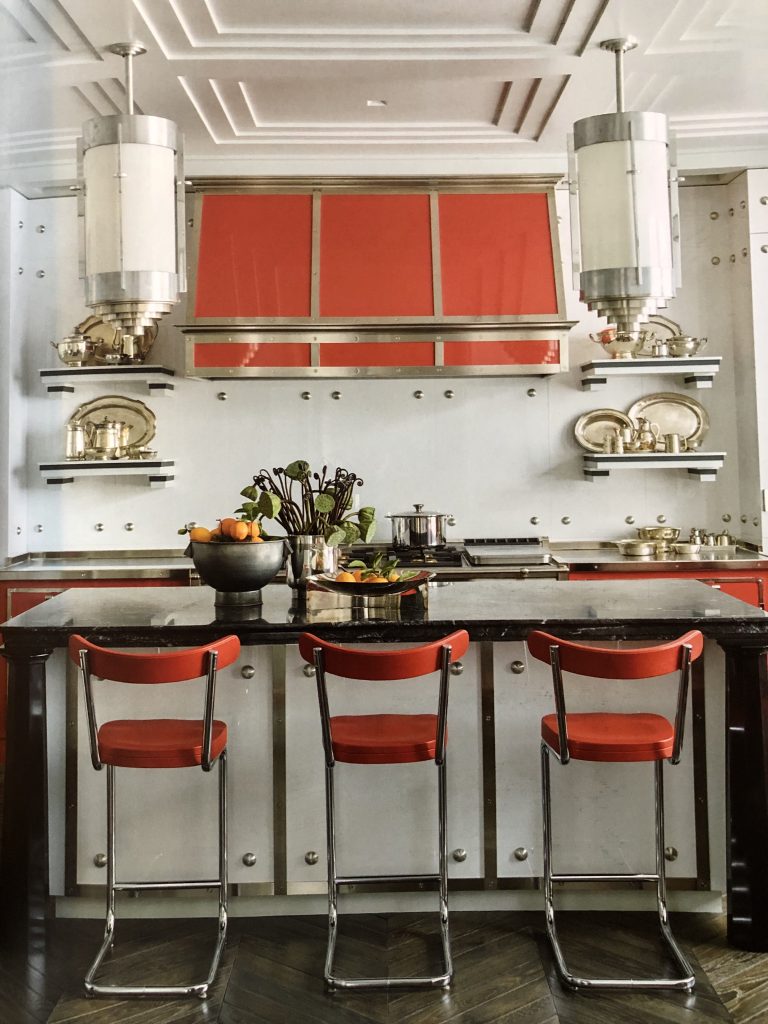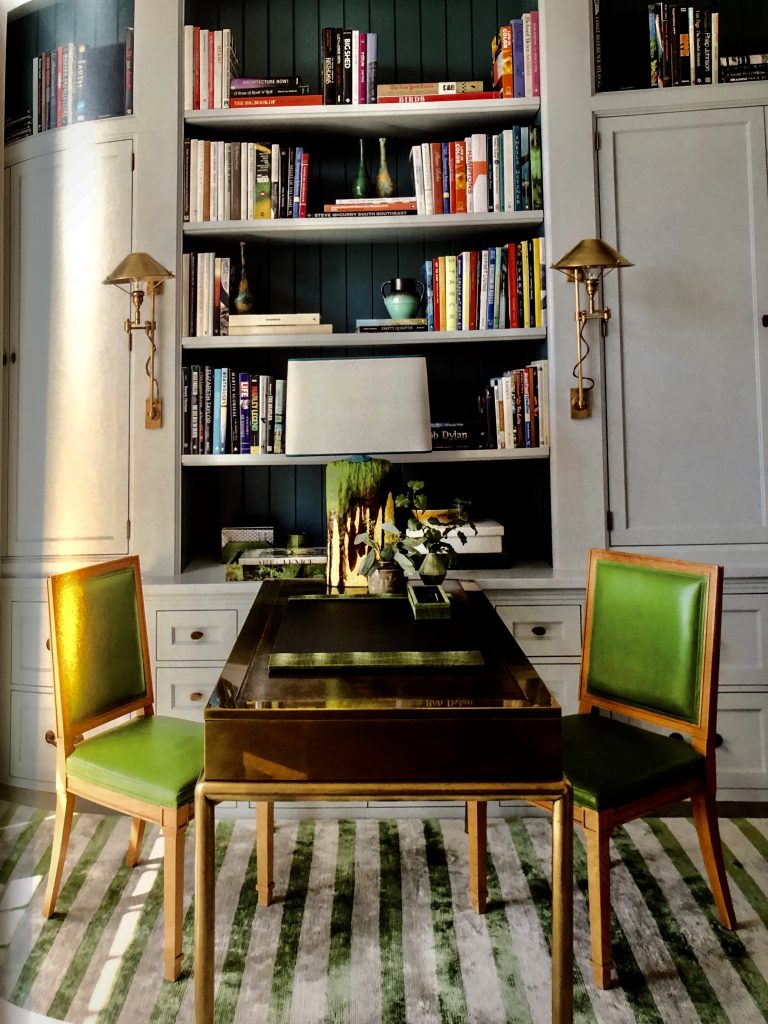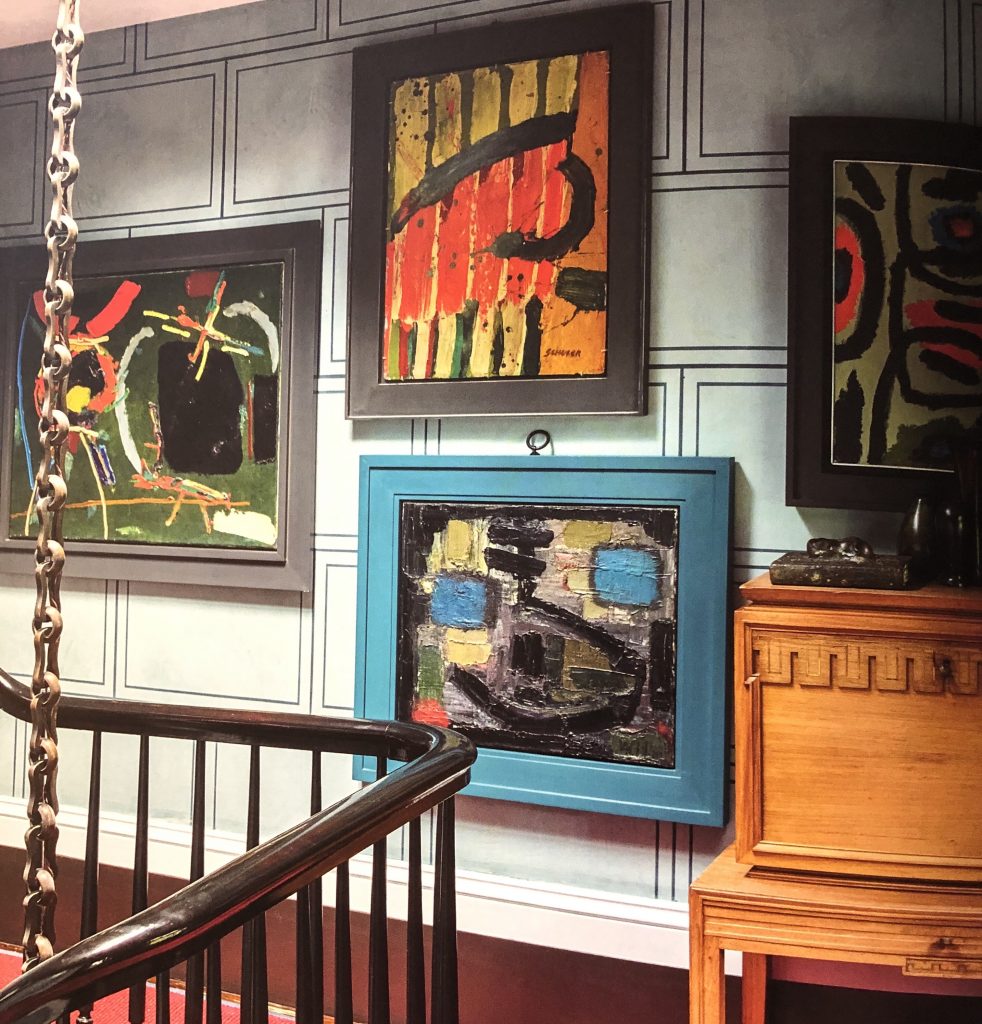 With me so far? In short, this design thing is much harder than it looks, even with careful study and imagination. And this is even before we think about our artwork!
Back to our living room project…we are dealing with a major disintermediation in style as we prepare for Helen and Roy's arrival in "Diamond Head Game." Here's the context: our home was built in 1920, and is a single story, U-shaped residence covered on the outside with what looks like ivy but is, in fact, ficus.
The feel is more European than American, and we live in a historic neighborhood in southern California: Pasadena, to be specific. Spot the challenges with incorporating a mid-century, photo-realist-inspired work of art? Yup, we begin with conflicting styles, but are up for the challenge to integrate our new acquisition with how we like to live and enjoy our art collection in our home.
And so the process begins…for the next few months I will be sharing our progress with you via blog, vlog and posts on sujac-studios.com. Follow us on Facebook and Instagram as we go.
Finally – 7 maxims? Let there be 8…Personality! Helen and Roy and bringing theirs to our home, and we aim to do so in kind. In the meantime, happy hunting!
– Sujac Studios