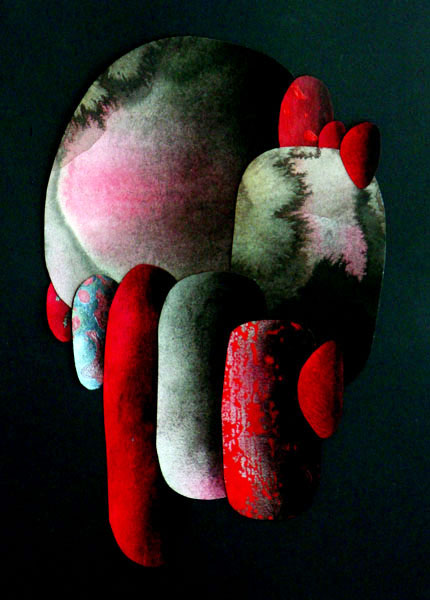 FEATURED ARTIST
Jim Zver
Jim Zver studied painting at the Art Institute of Chicago (BFA 1957) and Cornell University (MFA 1969). After completing a 2-year army stint, stationed in Darmstadt, Germany, he moved to New York in 1960 where he continued his artistic development. He exhibited widely, worked in the Display Department of the Metropolitan Museum of Art taught at Hofstra University, Cornell University and the School of Visual Arts.
Since the 1970s his work has evolved almost exclusively into collage.  He considers this shift of composing with individually charged fragments assembled into a new entity, the beginning of a more mature and fully realized work.
In 1991 he relocated to Los Angeles where his work has moved into a 3-D sculpture/collage format.  His recent exhibits include a one-person show at the Pavel Zoubok Gallery in New York and a 20-year survey of 79 of his Los Angeles collages and sculptures in the Kellogg Gallery at California State Polytechnic University, Pomona.
OTHER ARTISTS