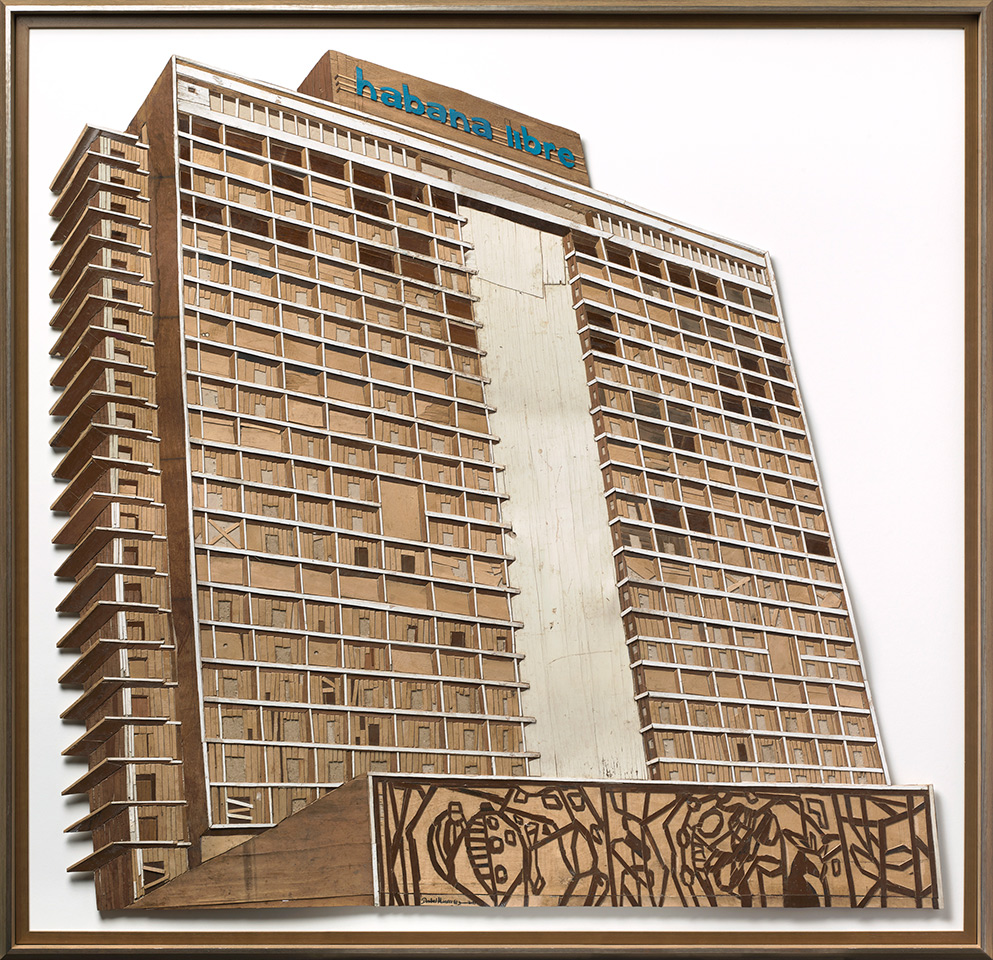 FEATURED ARTIST
Desbel Alvarez
We discovered Desbel Alvarez at an artists' co-op in Havana, where he was working on some unusual pieces. As many Cuban artists do, he uses found materials – in this case, pieces of wood and plastic from building sites.
"Habana Libre" is a depiction of the iconic hotel of the same name, built in Havana in 1958, a year before the Revolution. Ironically in 1959, once Castro took the city, he chose to live in the penthouse of this designed to be luxury accomodation for tourism.
Desbel has since completed a similar work of the famed Hotel Nacional.
OTHER ARTISTS